If you wear braces, chances are you will have an orthodontic emergency at some point. You might break a wire or pop a bracket. You may have a wire poking your cheek. You might even get hit in the mouth with a ball while playing sports.
Whatever the dental emergency, Fergus Orthodontics is here to help! Some emergencies must be treated immediately, while others can wait for your next office visit. When is a braces emergency a true emergency? We'll help you figure it out!
Quick Home Fixes for Orthodontic Emergency Care
Some braces emergencies can be fixed easily at home. Others will require an office visit, but you can still take steps to prepare.
Here are a few suggestions in case you ever have one of these. You can handle these minor orthodontic appliance issues at home. Just remember the first step for any situation: Don't panic!
Sore Teeth
Your teeth will be sore right after you get your braces. That's perfectly normal because your teeth are being told to move for the first time.
Rinse your mouth with lukewarm saltwater to reduce the pain. You can also take an over-the-counter pain reliever, such as ibuprofen or acetaminophen (aspirin).
The pain should disappear in a few days. If it persists for more than a week, call us. We'll bring you in to see if there are any problems with your braces.
Braces Hook Poking
Your braces brackets may have little hooks on them. That's so you can wear rubber bands later if needed. Those hooks may irritate your cheeks or lips at first. Your lips and cheeks will "toughen up" as you continue to wear your braces.
Use your braces wax, also called dental wax, to cover the hooks until we're ready to use them. If the hook appears bent out of shape, we will bring you into the office for a repair.
Wire Poking
You may feel a wire poking out during your treatment. Either you feel it in the back where it has slid as your teeth moved, or you may have broken or bent a wire, causing it to poke you.
If the wire isn't broken, the best solution is to apply braces wax so it doesn't poke you. We can trim or replace the wire on your next appointment. If that's not for several weeks, give us a call. We may be able to get you in for a quick fix before your regular appointment if the braces wax doesn't help.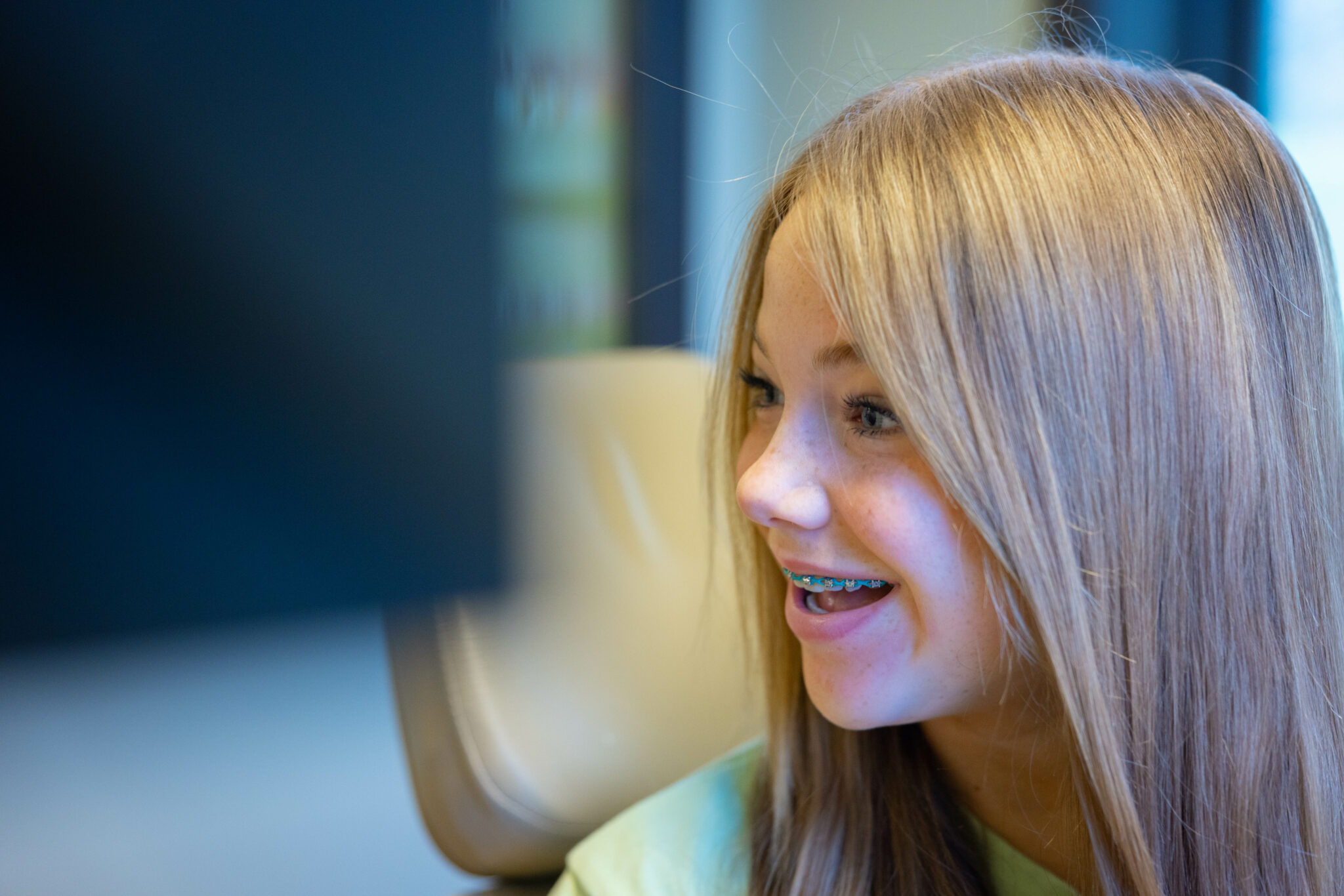 What Is Considered an Emergency?
While some braces issues can be handled at home, others may require an office visit to fix them. However, there are things you can do before you get to us to help us repair your braces emergency.
Loose Bracket
What if you have a loose bracket on braces? Your braces can get damaged from eating the wrong foods, injury, or the dental bonding agent didn't set properly.
What do you do with a loose bracket? Usually, the bracket stays on the archwire. If that's the case, you can cover it with dental wax until you visit our office.
If the braces bracket fell off and comes out of your mouth, put it someplace safe and bring it with you when you visit us. If the bracket is not damaged, we may be able to put it back on the tooth. Otherwise, we will replace the bracket.
How long can you go with a loose bracket? We will try to get you in for the repair as soon as possible, but it's OK if it's not the same day. Your treatment shouldn't be affected.
Broken Wire
A broken braces wire needs repair as soon as possible. The wire may poke you if it's broken. If it is, you can trim the wire with nail cutters as long as you don't damage the wires or brackets around it.
If the wire is bent, you can use the eraser on the end of a pencil to bend the wire back into place. Dental wax will keep the wire from bothering you further until we can repair the broken wire.
Wire Pops Out of the Bracket
What happens if the archwire pops out of the back bracket? This can happen if you eat sticky foods, especially sticky candies (which is why they're on the no-no list!).
You can slide it back in with tweezers, but if you can't do that, give us a call. We'll bring you in and replace the wire.
Swallowed Braces Bracket
Few braces emergencies cause more panic than accidentally swallowing a bracket. Once again, don't panic! Your braces bracket is nontoxic. It will head to your stomach, then to your intestines, and it should show back up in a day or so.
Please don't bring that swallowed bracket in. We'll get you a new one. The bracket itself shouldn't do any damage to your digestive system.
It's incredibly rare, but if you accidentally inhale the bracket and have trouble breathing, you must immediately visit an urgent care or emergency room. You don't want the bracket getting into your lungs. Again, it is incredibly rare for this to happen. The vast majority of the time, the patient simply swallows the bracket.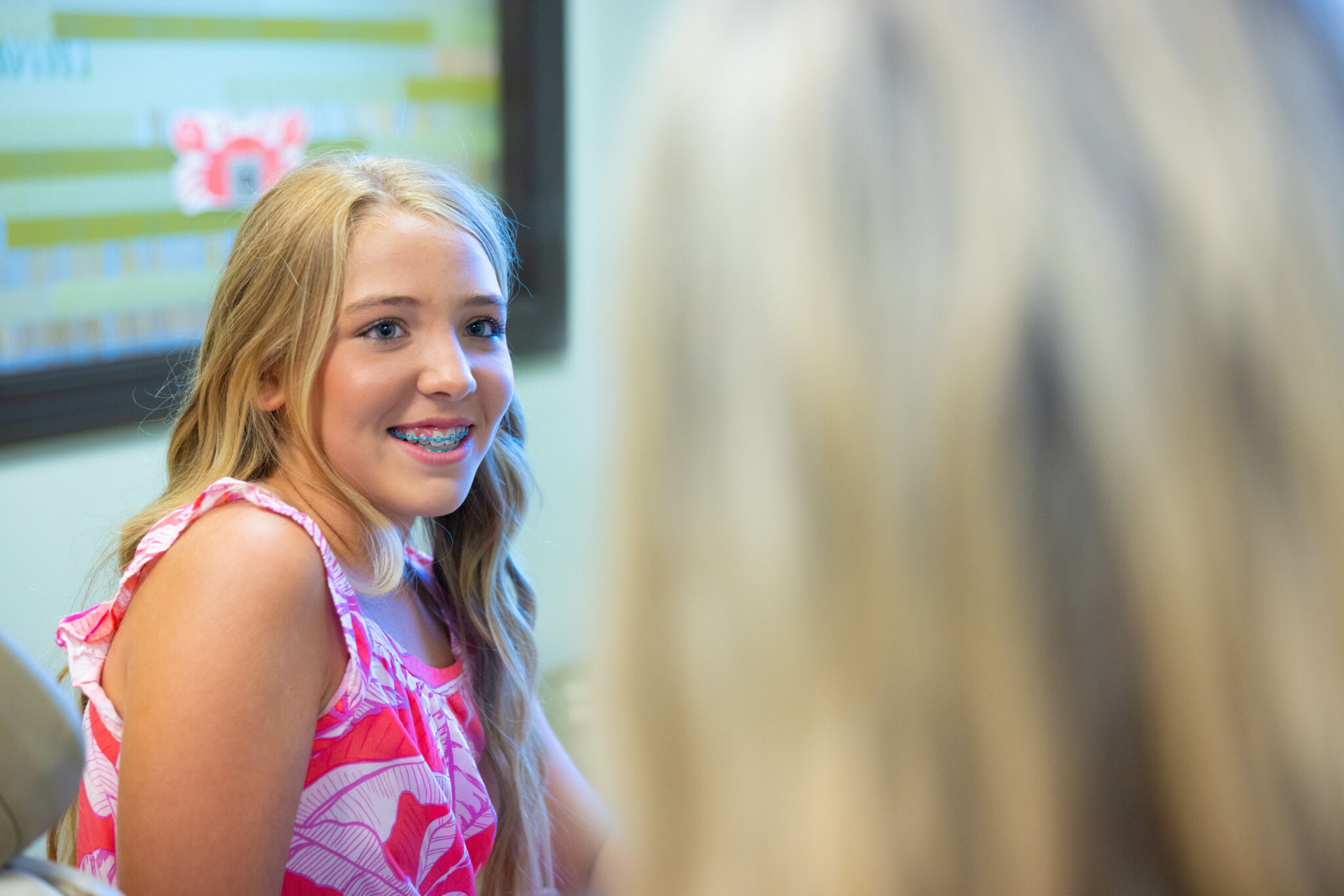 How Do I Avoid Emergencies?
The best way to avoid orthodontic emergencies is to stay away from certain foods! Foods that are hard, sticky, or chewy can damage your braces. Just remember the foods to avoid are temporary. Once your braces are off, you'll be able to go back to enjoying your favorites.
You should also wear a mouthguard while playing sports. That way, if you accidentally are hit in the face, it won't damage your braces.
Finally, be diligent in your oral hygiene habits. Make sure you brush and floss every day. You'll likely spot any problems with your braces while you brush and floss.
Emergency Orthodontist Care in Jonesboro, AR
Orthodontic emergencies can be inconvenient, but they rarely are severe enough to throw your braces treatment timeline off track. You can handle some issues at home. As for the rest, contact your orthodontist, Fergus Orthodontics, in the Jonesboro, AR, area for an evaluation and repair of your broken braces. We will have you back in perfect braces in no time!